XII Brazilian Symposium on Programming Languages
27 a 29 de Agosto de 2008
SBLP is a forum where researchers, students, and professionals can present and discuss the fundamental principles and innovations in the design, definition, analysis, transformation and implementation of programming languages and systems. SBLP is sponsored by the Brazilian Computer Society (SBC). Accordingly to CAPES, SBLP is a "Qualis A" Brazilian conference.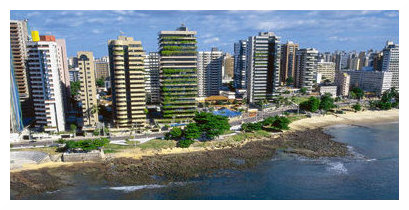 S
BLP will be held in Fortaleza, one of the most visited tourist destinations in Brazil, on August 27-29, 2008, at the facilities of the Sonata de Iracema Hotel.
This year, the II Workshop on Languages and Tools for Parallel and Distributed Programming (LTPD 2008) will be co-located with SBLP 2008, organized by Alcides Calsavara and Luiz Lima Jr. (PPGIA/PUC-PR). For more information, click here.